Now, we're going to talk about something else...
How the weather changed in Rio Claro?



We did our research, the weather is always changing in the city that we live, Rio Claro. Here you can see a chart of the rain gauge of the city since 2009.






We can see that the rain amount is always changing, in the month of October, for example, in 2009 the rain gauge recorded 117,10mm; but this year it only recorded 24,60mm.





We can also see how in some months it doesn't rain at all, like this year in August, last year in July and in 2010 also in August.





In all the years the month that rained the most was January, in 2009 it recorded 331,80mm; in 2010, 471,80mm; in 2011, 403,80mm and in 2012, 272,40mm.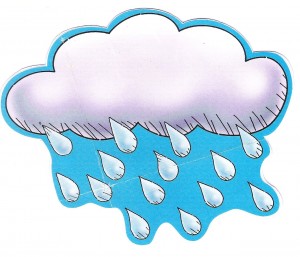 You can see the chart with all the information here: